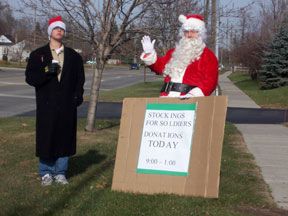 Signing Cards for the Soldiers
We had so many people come and sign cards for the soldiers. By the end of the day, we had over 450 cards signed and ready to send to them.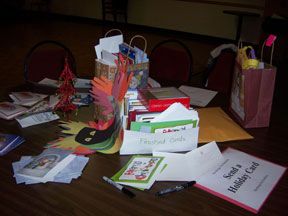 Meeting Santa
Santa was pretty busy during the donation drive. Take a look at many of the people who dropped by to have their photo taken and sent to the soldiers. I (Ryan) am pictured first in my scout uniform.